Let's talk!
Trudy Williams

Executive Director

Leeds, Massachusetts
In development, more to come, please visit again
Connected with a local historic, cultural or educational organization? Community researcher? Scholar looking to animate your work for the public? Interested being a performer, musician, director, theater crafter? Join the HistoryShares partnership for Public History in performance!

Programs funded in part by HistoryShares are free to the public, adaptable in scale and content, and supported by donations, volunteers, and an option for a donation subscription series similar to CSA farm shares.
Using the music of various times as the portal, programs illuminate aspects of America's fuller historical, multi-cultural and multi-racial narrative often over-looked, under-told, or hidden in plain sight.
HistoryShares affiiated programs are produced under the Red Skies Tent performance model for Public History: a lively research-based narration is illustrated by music performance, theatrical cameos and archival images to connect the dots between fascinating facts and interpretations drawn from archives, collections, exhibits, and publicly available materials of local historical organizations, libraries, and other sources.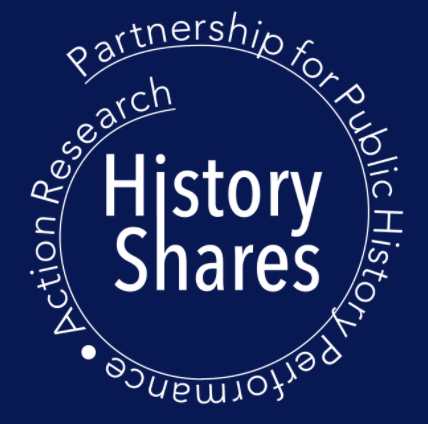 About...
Trudy Williams is also Artistic Director of The Red Skies Music Ensemble (co-founded with George Boziwick), and is the author/co-author of Red Skies programs performed at the Library of Congress, the American Repertory Theater at Oberon/Harvard University/Houghton Library, the Emily Dickinson Museum/Amherst College/Jones Library, the New York Public Library for the Performing Arts, Yale University Institute of Sacred Music, the Long Island Museum of American Art and History, and others. Trudy lives in Leeds, Massachusetts, plays acoustic-electric bass guitar, and is a member of the Fiddle Orchestra of Western Massachusetts.
---
HistoryShares helps fund and facilitate community participation in Public History theater that offers creative, entertaining engagement on stage, back stage, or in the audience, with the goal of experiential learning, expanded knowledge, comradery, and fun!